Shandong Yinggui Industry Ceramics Co.,Ltd.
Oversize fused silica ceramic barrel
---
category:Fused silica quartz ceramic
---
Ceramic cylinder products refer to cylindrical quartz ceramic products with flanges at one end with a size between Φ800-1500×1600-3000mm.
---
Detailed
The ceramic cylinder product refers to a tubular quartz ceramic product with a flange at one end between Φ800-1500×1600-3000mm.
The material is a fused silica ceramic material. Non-magnetic, non-conductive, no air leakage under high vacuum. The long-term use temperature is not less than 600 degrees. Shandong Yingsi Company is the only company in China that has developed and manufactured super-sized fused silica ceramic cylinders.
Cast steel water outlet:
Shuikou is one of the important refractory materials in the steel industry
Characteristics of fused silica nozzle:
● Good thermal shock resistance, can be used directly without baking.
● The thermal conductivity is small, the thermal expansion coefficient is small, and the thermal stability is good.
● Flushing and chemical corrosion resistance of acid-resistant slag, suitable for general steel grades with low manganese content.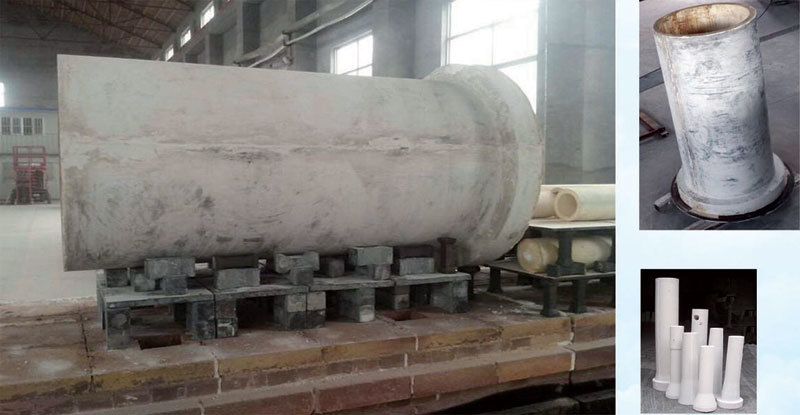 Oversize fused silica ceramic barrel